Designed to meet the high expectations of accomplished explorers, first-time fanatics and the wider superyacht community, the marine adventure company Arksen has partnered with XO Boats to collaborate on two of the new designs, offering supreme storage space, immense style, comfort and durability. XO Boats challenge the status quo, manufactured of the best military-grade aluminum in the market with a slick design aesthetic. No matter how rough the conditions and whatever your destination may be at any given time, you will get there under the most enjoyable circumstances possible.
"We are delighted to partner with Arksen, who not only consider performance, safety and on-board amenities as a priority, but also the environmental impact of the vessels; a vital factor that is sadly often overlooked." says Erkki Talvela, the CEO of XO Boats.
A key aspect of the Arksen community is the offering of syndicated and boat club ownership options, which provide the infrastructure and support to enable their community to use their vessels to their fullest potential.
"The Adventure Syndicate is designed to provide you with all the good bits of boat ownership, but without the hassle and frustration of paying to own all of a boat that you may not be able to make full use of", tells Dominic Bryne, Sales & Marketing Director of Arksen.
The Arksen 28 is one of the newest models in the Adventure Series, manufactured and designed by XO's experts according to principles of XO EXPLR –boats. This vessel is a perfect day boat for those who want to be driven by their own schedule, not by the weather. The exceptional seakeeping aluminum Deep-V hull makes for a safe and stable ride, and the 360 views from the saloon and helm station provide panoramic views on the way to and at anchor in your chosen destination.
Also modelled after the XO EXPLR range, the Arksen 30 is an excellent choice for long weekend adventures; equipped to sleep four and with the provision of up to six if you opt for the canvas sleep pod. It provides quality cooking facilities, and you can easily take an abundance of gear, ensuring you are substantially stocked for the day ahead after a comfortable sleep.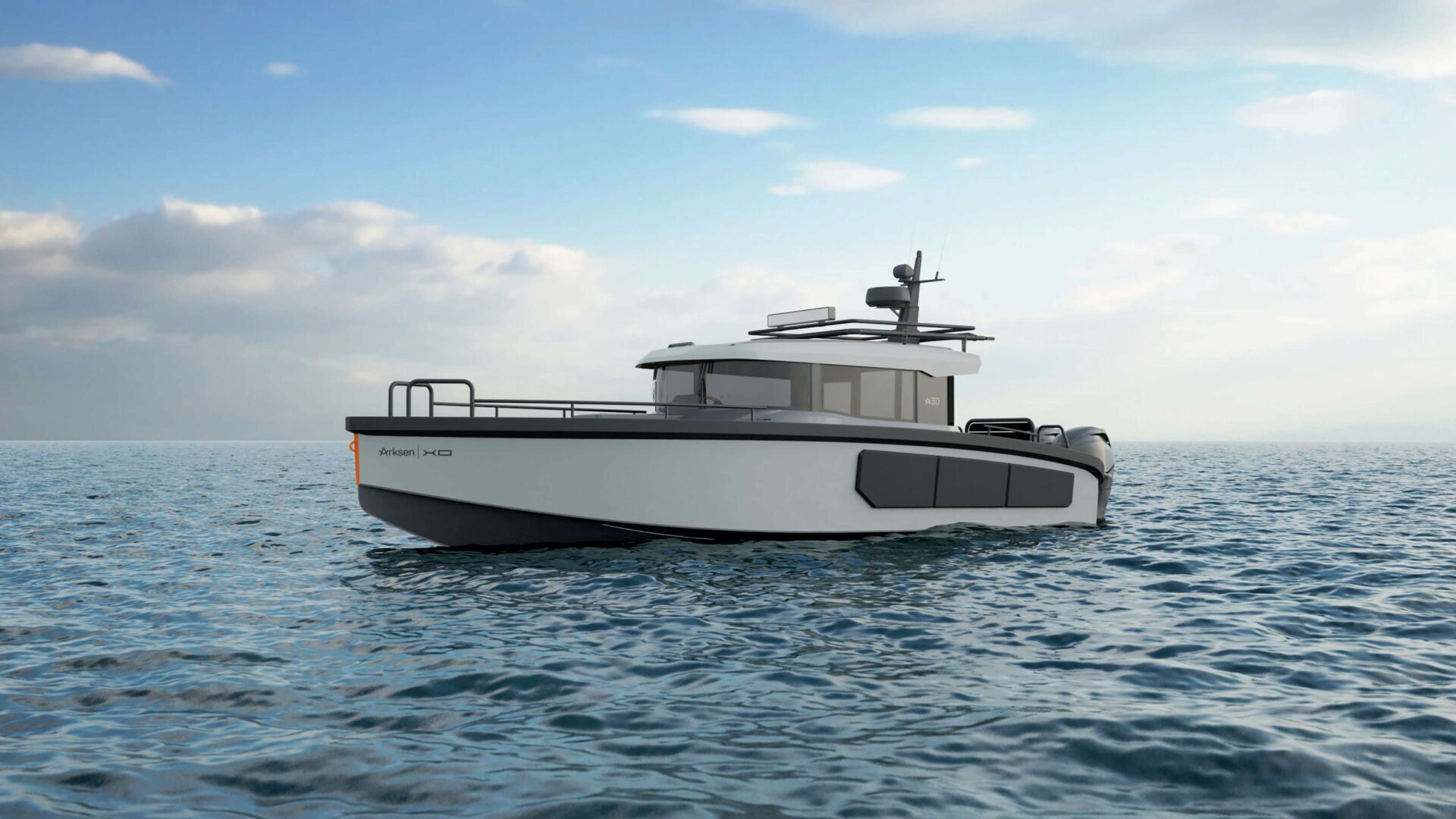 "The latest models are designed to provide owners the experience of voyages that can discover hidden coves, city explorations by water and island hopping galore. Along with a wider number of other easily accessible options." explains Byrne, Arksen's Sales & Marketing Director. "We're thrilled to be collaborating with XO Boats, who come with great experience of 'any condition' vessels, which ties into Arksen perfectly."
"With this collaboration, we reach more customers who require these sporty deep-v hull yachts, and we are able to provide XO fans with more wide varieties with these model ranges," Talvela, CEO of XO Boats continues.
You can witness these magnificent watercrafts in all their beauty at the Southampton International Boat Show, as well as have first eyes on the Arksen 85 at boot Düsseldorf: Boat Show & Watersports Exhibition 2023. Private sea trials of the Adventure Series can be booked from October so that you can experience the true capability of an Arksen for yourself.
Read the full release from Arksen's website.